While it meets some of the established criteria, its small size, icy composition, and location in the solar system's outer reaches set it apart from the other seven planets orbiting the sun. Should distant, icy worlds like Neptune be classified in the same category as rocky inner planets and gas giants like Jupiter? Is Neptune a planet?
In this article, we will explore the defining characteristics of a planet, explore how Neptune matches the traditional standards, and discuss arguments for and against its planetary status.
Looking at the ongoing debate around what makes a planet a planet, we will try to find out the answer or if it is time for our view of the solar system to shift yet again.
Is Neptune a Planet?
Yes, Neptune is considered a planet in our solar system. It meets two of the three traditional criteria for being classified as a planet: it orbits the Sun and is spherical due to its gravity.
Neptune has been considered one of the major planets in our solar system for a really long time. Yet, there's an ongoing debate about whether it fully meets the third criterion, which involves clearing its orbital neighborhood of other debris. However, according to the International Astronomical Union's (IAU) definition, Neptune is indeed classified as a planet.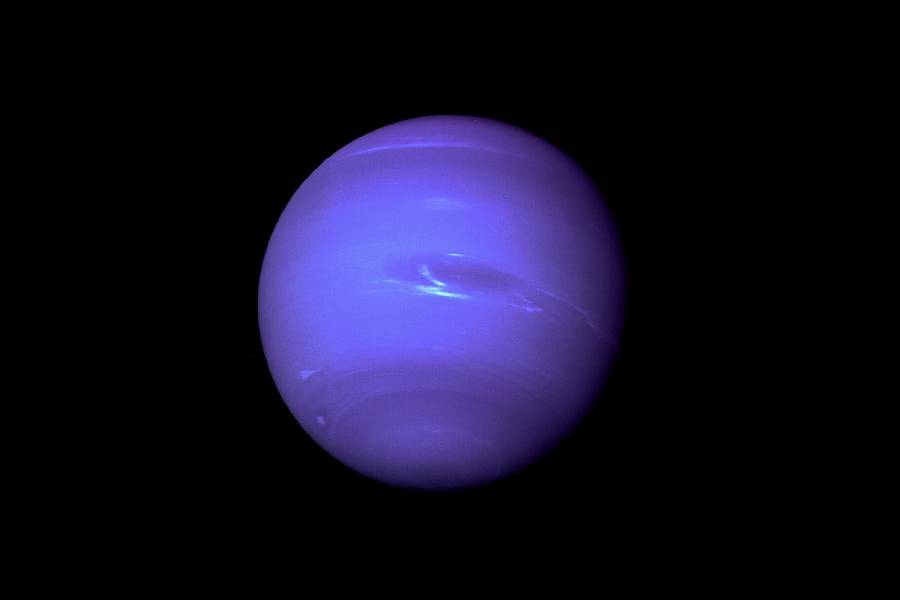 Neptune's Profile
The eighth and farthest major planet from our Sun is Neptune. This giant icy world fascinated astronomers after its mathematical prediction and discovery in 1846. Neptune may no longer be the solar system's outermost planet since Pluto's demotion, but its intriguing nature continues to captivate. This cold, windswept giant with its distinctive blue atmosphere offers insights into our early solar system's formation.
Key characteristics
Neptune has a mass about 17 times that of Earth, making it smaller than gas giants Jupiter and Saturn but larger than terrestrial worlds. Its atmosphere includes hydrogen, helium, and methane, giving Neptune its striking blue appearance.
One exceptional feature is Neptune's powerful winds, which can reach speeds of over 1,200 mph. These extreme winds likely contribute to large storms like the Great Dark Spot observed by Voyager 2.
Neptune also possesses a planetary ring system consisting of five main rings and associated moonlets. In addition, Neptune has 14 confirmed moons, the largest of which is Triton.
Triton has a retrograde orbit unique among large moons, suggesting it was likely captured rather than forming in place. Additional important moons include Nereid and Proteus.
What Qualifies as a Planet?
Historically, there was no official definition of a planet. In general, a planet was considered a celestial body orbiting the Sun that was large enough to be rounded by its gravity. The solar system was assumed to contain only nine planets, so there was no need for precise criteria.
However, discoveries starting in the 1990s revealed many new objects orbiting the Sun that were comparable in size to planets. This included bodies in the outer solar system beyond Neptune, presenting a challenge to the traditional nine-planet model.
In 2006, the International Astronomical Union (IAU) established the first official planet definition to address this new reality. According to the IAU, a planet must orbit the Sun, have sufficient mass to be nearly round in shape, and have cleared its orbital neighborhood of other objects.
This last criterion — orbital clearing — was new and pivotal in distinguishing between full planets and a new dwarf planet category, resulting in Pluto's controversial reclassification.
So, while the IAU definition retained some aspects of the traditional planet understanding, the new orbital clearing requirement was key in differentiating it from the previously vague historical conception of planets. This helped categorize the abundance of new solar system objects being discovered.
The Case For Neptune as a Planet
Neptune meets the IAU's criteria for orbiting the Sun and clearing its orbital neighborhood. It has a well-defined orbit around the Sun of 164.8 years.
Also, with its massive size and gravitational influence, Neptune has thoroughly cleared its orbit of debris — its dominance of its orbital zone is unquestioned. So, by the official IAU definition, Neptune unambiguously fulfills the requirements for planethood.
Similarities to fellow ice giant Uranus
Neptune shares many similar characteristics with Uranus, the 7th recognized planet from the Sun. Uranus and Neptune are often categorized as "ice giants" — larger than terrestrial planets but smaller than gas giants like Jupiter and Saturn.
They are mainly composed of heavier volatile elements like water, ammonia, and methane over a smaller rocky core. This distinguishes them from gas giants and terrestrial planets.
Neptune and Uranus also share features like ring systems and numerous moons. These common properties and origins make Neptune seem like a natural planetary peer of its neighbor, Uranus.
History and acceptance as a planet
For over 150 years since its discovery in 1846, Neptune has been widely accepted as the eighth planet from the Sun without serious challenge. Its status as a planet has remained definitive since it was first identified through mathematical predictions before being observed directly in 1846.
This longevity differentiates Neptune from newer discoveries like Pluto and trans-Neptunian objects in the Kuiper Belt. Although Pluto's status was reclassified in 2006, Neptune's standing as one of the main planets around our Sun has never been called into doubt. Neptune gained acceptance long before the knowledge of the outer solar system led to debates over the definition of a planet.
So, Neptune has a historical and cultural primacy as the eighth planet, making its planetary status more entrenched than smaller, newer discoveries beyond its orbit. This gives Neptune longevity and acceptance as a fundamental planet that many Kuiper Belt objects discovered in the past few decades lack.
Contrast to the Pluto situation
Neptune's situation differs significantly from the debate over Pluto. Pluto is much smaller, with a more irregular orbit that overlaps Neptune's.
Pluto fails to dominate its local neighborhood. Therefore, arguments against Pluto's planethood do not necessarily apply to Neptune and its well-established nature as a major, gravitationally dominant planet in our solar system.
The Case Against Neptune as a Planet
While Neptune meets the technical IAU criteria for planethood, there are arguments against its classification as a whole planet. First, Neptune is significantly smaller than the gas giants Jupiter and Saturn. Jupiter's mass is over 300 times greater than Neptune's, and Saturn's is over 90 times greater.
Some argue this vast size difference means Neptune should not be categorized along with the largest planets in our solar system. Its smaller dimensions make it distinct from fellow gas giants.
Icy composition unlike terrestrial planets
Neptune has an icy composition, unlike the rocky terrestrial planets. While Jupiter and Saturn are primarily hydrogen and helium gas, Neptune is composed mainly of heavier elements like water, ammonia, and methane ice.
This different interior structure and icy surface set Neptune apart from the predominant composition of other recognized planets. Its ice giant identity contrasts with both gas giants and terrestrial worlds.
Minimal gravitational dominance over orbit
Neptune also exerts slight gravitational dominance over its orbit than Jupiter and Saturn. While it does manage to clear its local area of most debris, Neptune has only a small fraction of the mass of the solar system's biggest gravitational bullies.
So, while it technically meets the IAU orbit-clearing criterion, Neptune does not dominate its realm to the same degree as larger gas giants. This relative gravitational weakness calls its planetary status into question.
Potential new class of "ice giant"
Some argue Neptune seems to define a new class of smaller, icy "ice giants" distinct from larger gas giants and terrestrial planets. Its shared features with Uranus suggest these two worlds occupy their unique niche.
If such a new planetary class is justified, it could redefine Neptune as a prototypical ice giant rather than a full planet. This viewpoint would preserve eight principal planets while reclassifying Neptune as the first of a different category of icy orb.
Broader Impacts of Reclassifying Neptune
If Neptune were to be reclassified as an ice giant rather than a full planet, it would reduce the number of recognized planets in our solar system to seven. This would revert our planetary roster to the state it was in prior to Pluto's discovery in 1930 before swelling again to eight planets.
Such a change would impact models, charts, and mnemonics listing the planets in our cosmic neighborhood. Educational resources would need to be updated to reflect the revised solar system lineup.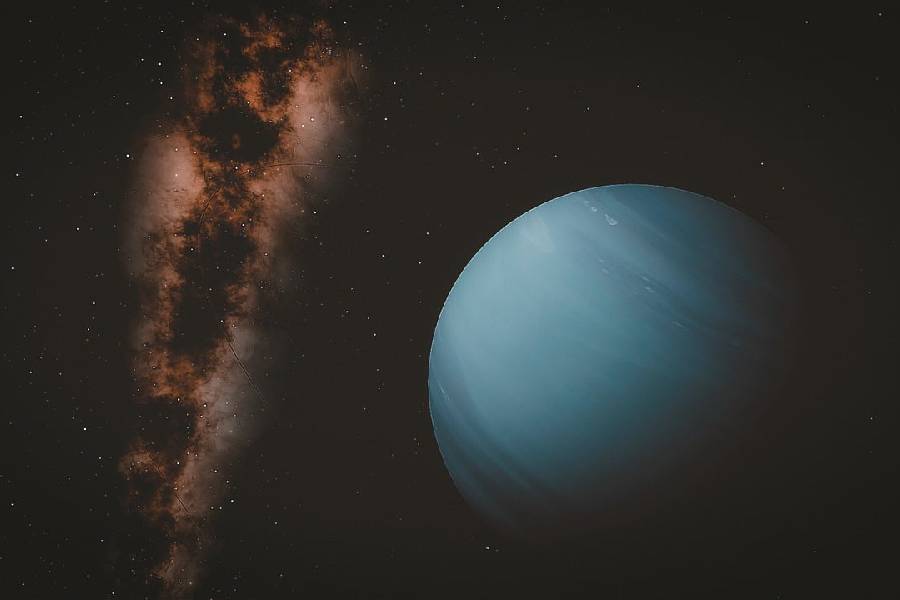 Implications for other outer solar system bodies
Recategorizing Neptune could have implications for other objects orbiting the Sun beyond Neptune's orbit.
If Neptune is considered an ice giant, it could bolster arguments to classify similar icy worlds like Pluto, Eris, Haumea, and Makemake as ice giants instead of dwarf planets. This would populate a newly defined ice giant category with additional outer solar system members beyond Uranus and Neptune.
Educational and cultural challenges
There would be educational and cultural challenges to altering Neptune's long-accepted status as a planet. For generations, schoolchildren have memorized Neptune as the eighth planet from the Sun.
Reteaching this updated classification and changing cultural conceptions of what constitutes a planet would take time and effort to permeate through society. People have simply known Neptune as a planet for too long to make such a switch lightly without broader impacts.
Frequently Asked Questions
Are there any notable features or phenomena on Neptune?
Neptune has several notable features, including a Dark Spot comparable to Jupiter's Great Red Spot, extremely fast winds exceeding 1200 mph, and the largest planetary ring system after Saturn.
It also has 14 confirmed moons, with the largest, Triton, orbiting in a unique retrograde direction. Neptune's pale blue color comes from methane in its atmosphere.
How do scientists and researchers continue to study Neptune?
Since the Voyager 2 flyby in 1989, scientists have been studying Neptune using advanced telescopes and instrumentation from Earth. The Hubble Space Telescope monitors changes in Neptune's atmosphere, storms, and weather patterns.
Powerful ground-based telescopes utilize spectroscopy and imaging to study its atmospheric composition, temperature, and cloud movements. Researchers also conduct theoretical modeling to better understand Neptune's internal structure, formation, and evolution.
Are there any plans for a mission to Neptune?
While there are currently no definitive plans, concepts for a dedicated orbital mission to Neptune and its moons have been proposed to NASA and ESA. Such ideas envision using gravity assists from Jupiter or other ice giants to reach Neptune in 10-20 years.
A spacecraft could provide insights into Neptune's atmosphere, magnetic field, moons, and rings that remote observations cannot achieve.
When was Neptune discovered?
Neptune was discovered in 1846 by astronomers Urbain Le Verrier, John Couch Adams, and Johann Gottfried Galle.
Based on observed anomalies in Uranus' orbit, Le Verrier and Adams independently predicted the existence and location of an unknown eighth planet, which Galle then verified observationally at the Berlin Observatory. Neptune was the first planet discovered through mathematical predictions before direct observation.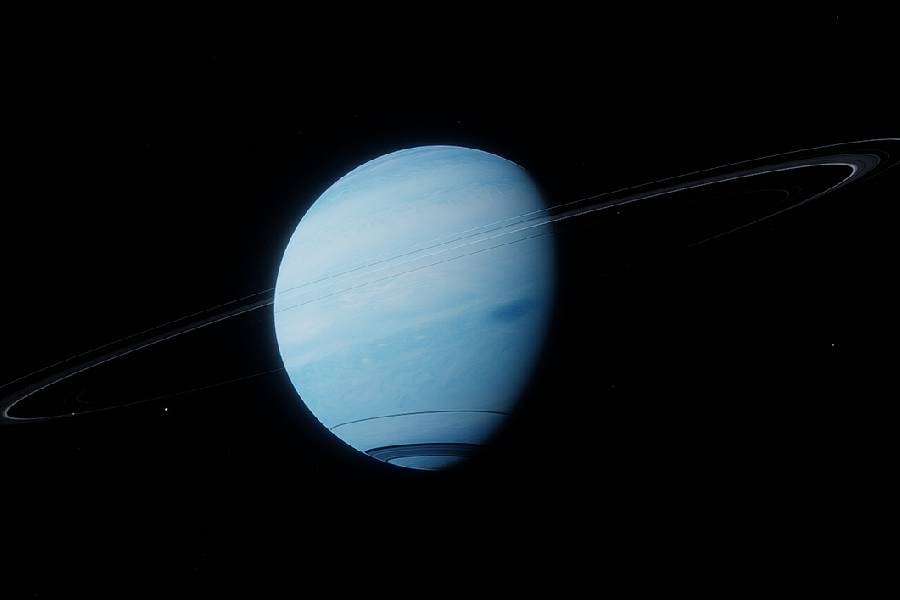 Conclusion
The debate over Neptune's status as a planet reveals the complexities of defining what constitutes a planet. While Neptune meets the International Astronomical Union's technical criteria, its smaller size, icy composition, and location distinguish it from its planetary peers.
However, Neptune does dominate its orbital zone gravitationally and shares many attributes with fellow ice giant Uranus. Its longevity and acceptance as a planet for over 175 years also set it apart from newer Kuiper Belt objects.
Reclassifying Neptune could reduce the number of planets to seven, create a new ice giant category, and force an educational overhaul. There is a strong case for Neptune retaining its designation given its unique character among major solar system bodies.
While our concepts of planets will likely continue to evolve with discoveries, Neptune seems destined to remain engraved in our cosmic neighborhood and imagination as the eighth planet.